Hills Hire was established by Mike, Anne-Marie, Rees and Nick Williams (pictured right) to meet the need for contractors, home handy men, tradesman and just about anyone wishing to have quality equipment available to hire to get your job done with little fuss.

Mike, Director and co-owner of Hills Hire, has over 20 years experience in the Industry having worked for organizations such as Wreckair Hire and has established a team of professional staff to meet and deliver your every need.

Mike is currently SA President of the Elevating Work Platform Association of Australia.
What you can hire at Hills Hire Mt Barker:
■
Elevated work platforms with or without operators
■
Scissor Lifts, Boom lifts & truck mounted machines
builder equipment hire adelaide hills - handyman equipment hire adelaide hills - cleaning - pumps - generators - compressors - portable toilet hire
builder equipment hire mt barker - trailer hire adelaide hills - work platforms - concrete compaction - boom lifts - forklifts - trailer hire mt barker
diy equipment hire adelaide hills - toilet hire mt barker - demolition equipment adelaide hills - trailers for hire adelaide hills - mt barker hire

Copyright 2015 - Hills Hire - Optimised by www.befoundonline.com.au - builder equipment hire adelaide hills

Why Hire Equipment?

In these day of economic hard times and uncertainty, hiring plant and equipment is a cost effective and simple alternative to buying or owning it yourself. Hiring can also be tax deductible.
No maintenance, storage or cleaning worries, its all done for you.

If we don't have it...We will get it. That's our guarantee!

Visit our new Hire store today and discover a fresh new approach to access and hire equipment servicing Mount Barker and beyond.


Small Engine Repairs and Maintenance Now Available at Very Reasonable Rates.

24 hour service...7 days a week.....HILLS HIRE, PROUDLY LOCAL. Mike, Mal, Chris, Rees and all the team at HILLS HIRE welcome you to a successful and safe 2013.

Hills Hire is proud to suppport local charities and organisations such as the RSL, Lions and Apex. So by using Hills Hire you are also supporting these great organisation and keeping your money LOCAL. HILLS HIRE, PROUDLY LOCAL.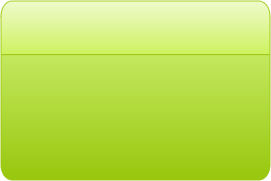 Contact Details

Phone: 08 8391 4142

Fax: 08 8391 1736

Mobile: 0439 811 126

Website
www.hillshire.com.au
Builder Equipment Hire Adelaide Hills - Handyman Equipment Hire Adelaide Hills
Welcome to Hills Hire
---